The very complex production process and the crucial bottle-conditioning are finally over: after the judges of the world's most prestigious competitions, it is time for us too to taste the 2022 vintage of Thomas Hardy's Ale, the progenitor among Barley Wines around the world, and its "sister" The Historical aged for months in wood.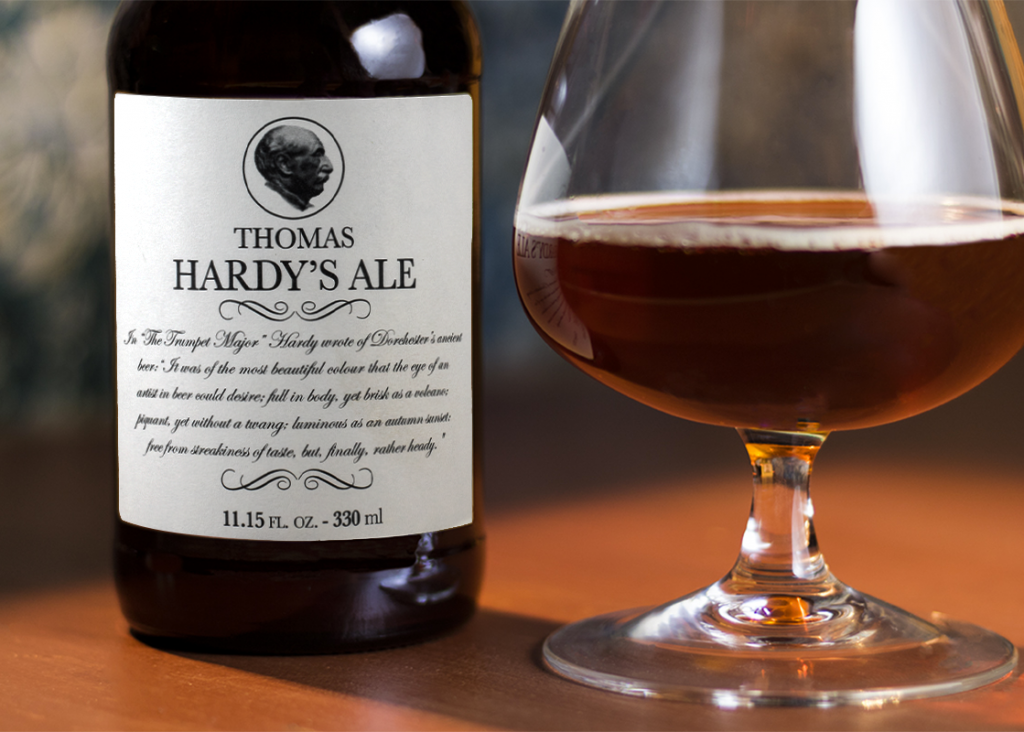 What better "green light" for release than three gold medals at some of the world's most prestigious competitions? It was the flattering feedback gathered at The WineHunter Awards in Merano (Italy) and the Craft Beer Awards in London that convinced us that yes, Vintage 2022 is finally ready to meet the public.
After all, as you know, Thomas Hardy's Ale has always been brewed with traditional techniques and long fermentation and maturation times. Even once bottled, this unique 13% alcohol beer is only at the beginning of its evolutionary journey, which will last up to 25 years.
Despite its young age, Thomas Hardy's Ale vintage 2022 has already amazed the WineHunter's sommeliers, who awarded it the gold medal without hesitation; a trophy that matches the silver medal won a few days later in London.
Always packed in 33 cl bottles with the classic numbered and vintage dated label, this beer is able to offer new emotions after each year of maturation in the cellar.
The successful Thomas Hardy's Ale "The Historical" project also continues. Every year, a small quantity of the English Barley Wine is aged in different types of wood: from ex-Cognac, Bourbon, Scotch or Armagnac casks to the brand new French oak chosen for the 2022 vintage.
Precisely because of this, this very special beer is softer and gently, despite the fact that the alcohol content reaches 13.1%, capable of repeating the gold medal from Merano at the British Craft Beer Awards.
Here too, the 25 cl bottle size and the vintage and numbered label are confirmed, for collecting and preserving over the years.
Produced only once a year in a few thousand bottles for various international markets, Thomas Hardy's Ale and Thomas Hardy's Ale The Historical are distributed by Interbrau.