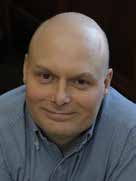 "The first time I had anything to do with Thomas Hardy's Ale I was a fairly inexperienced young drinker. At the time I preferred classic English bitters, so I didn't know what to expect from this highly alcoholic, wine-like bottled beer. As I grew older, however, I learned to love it, and I have followed its adventures ever since I began writing the Good Bottled Beer Guide for Camra. The problem is that it's really difficult to find it for sale in Britain. Thomas Hardy's Ale has always been more popular abroad.
I also remember how surprised I was to see quite a lot for sale in Italy, while I hardly ever found it in the UK, even though I lived less than a hundred miles from the brewery. However, one of the most emotional encounters I ever had with Thomas Hardy's Ale was when I visited Eldridge Pope soon after it became a "third party" brewery. It was wonderful to see the first bottle of Thomas Hardy's Ale ever produced, but it was clear to me that all the heart and soul had gone out of the old brewery and there was really very little feeling of interest in past glories. That's what I thought when, during the visit, I happened to pass through a room with a large number of old vintages of Thomas Hardy's Ale. The guide who was showing me round told me to help myself, take whatever I liked, and I somehow got the impression that they were probably going to throw it all out. I remember very well that I left with a few bottles from 1983 onwards. I've still got some of them".
Jeff Evans. British, began writing professionally about beer in 1980. Contributes to various sector publications (All About Beer, What's Brewing, Morning Advertiser) and has written many books (Good Beer Guide, Good Bottled Beer Guide, Beer Lover's Britain, A Beer a Day).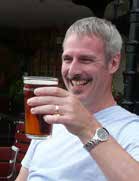 "Thomas Hardy's Ale had already become legendary when I started writing about beer in 1990, but it was a few years later that it really became an icon for me. The occasion was a vertical tasting of eight different vintages of Thomas Hardy's Ale, including the very first, from 1968. I was invited to Emmaus, Pennsylvania, by John Hansell, who founded the magazine Malt Advocate, now called Whisky Advocate. I was there to write an article for Saveur, alongside other tasters, including George Saxon, who at that time was the importer of Thomas Hardy's Ale to the United States.
That vertical tasting had its highs and lows; I remember one vintage from the late seventies that I didn't like very much. But nobody had any complaints when we finally came to taste the 1968. I recall bringing that amber-coloured liquid to my nose and taking in the nuances of old books… Aromas that evoked leather and dried fruit, spices and antique wood. Other flavours came through after the first few sips. It was a truly incredible beer, almost twenty-five years old and still at its best…"
Stephen Beaumont. Canadian, judge in various international competitions, author of The World Atlas of Beer and the Pocket Beer Guide. His articles have been published in The Celebrator, Ale Street News, The International Herald Tribune and Whisky Advocate.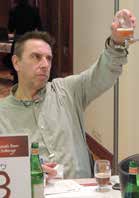 "I first tried Thomas Hardy's Ale in the eighties. Believe it or not it was on sale in a supermarket. To be quite honest I thought it was a terrible beer, but when I happened to taste it again in the early nineties I had to change my view and I began to love it. I compared its structure with a good glass of Port, or even Madeira. The possibility of ageing beer for long periods in the cellar fascinated me then and it fascinates me now. When my son was born in 1998, I bought a case of wine and a case of Thomas Hardy's Ale of the same year. I remember I managed to drink a couple of bottles until I got caught by my wife, who made me seal up the case. Now I'll give the bottles to my son for his eighteenth birthday. I'm hoping he won't like it and he'll give them back, but knowing him, he's more likely to sell them back to me…
What I'd like to see from the "new" Thomas Hardy's Ale is an amazing recreation of what it once was, which will leave drinkers open-mouthed… and I love the label. How many other beers have literature on the bottle?
Adrian Tierney-Jones. British, journalist who writes for the Daily Telegraph, All About Beer, the Sunday Times Travel Magazine… Author of British Pubs and The Big Book of Beer, editor of 1001 Beers To Try Before You Die.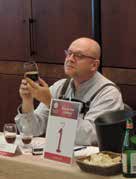 "The first time I came into contact with Thomas Hardy's Ale was thanks to Barrie Pepper, who was then head of the British Guild of Beer Writers. Obviously Thomas Hardy the writer had been dead for more than sixty years, but he "lived on" in this unusual beer. To tell the truth I didn't know the writer, let alone The Trumpet Major, which surprised my host, who thought everyone had read something by Thomas Hardy in their lifetime. Well, I hadn't.
But I had read about Thomas Hardy's Ale in books about bottle-conditioned beers and so I wasn't too surprised when Barrie presented me with a glass containing a ruby-coloured liquid, extremely strong and sweet, but extraordinarily drinkable. I was very impressed. This beer could not be found in Austria, although later I managed to buy a few bottles in a shop in Zurich. I still have some in my cellar. I recently tried the 1995 vintage: it has a red colour verging on brown, an aroma of leather mixed with tea and a hint of caramel. Initially it's extremely sweet, almost fruit cake, but then it leaves a wine-like impression, combined with very low carbonisation and a surprisingly dry bitterness in the finish. I would really love to be able to buy some new bottles and, God willing, have time to let them mature for another twenty years…
What do I expect from the "new" Thomas Hardy's Ale? Well, it should be "old-fashioned", sweet and strong. Not an everyday beer and not for the ordinary beer drinker, not even for drinkers who simply like strong beers. I myself like to drink it only once in a while, maybe accompanied by a good cigar…"
Conrad Seidl. Austrian. His Bierkatechismus was published in German, Portuguese and Italian. He regularly works with Falstaff and Getränkefachgroßhandel, but also publishes articles in All About Beer, Penthouse and Brewer's Guardian. He publishes Conrad Seidl's Bierguide annually.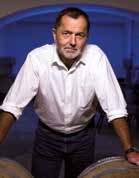 "Sandro Vecchiato told me the most recent history of Thomas Hardy's Ale. It was very interesting because quite honestly the origins of the name were always a mystery to me. Nevertheless I had already come across Thomas Hardy's Ale, in December 2008, in a small Austrian brewery. It was about a year after Garrett Oliver and I worked together to create Hopfenweisse. At the time this new style, a weizenbock with dry hopping, seemed particularly strange to traditional German and Austrian beer drinkers. The owner of that small brewery took me into his cellar and showed me that he already had some bottles of Hopfenweisse. I was pleasantly surprised, but I noticed that there were some bottles of Thomas Hardy's Ale stored near my Hopfenweisse. "It's too precious to open now" said the owner. I know this isn't a very exciting story, but since that day I have always paid particular attention when I hear people talking about Thomas Hardy's Ale. I know a lot about it already, although unfortunately I have never managed to try it…
I believe the "new" Thomas Hardy's Ale should not merely be a perfect replica of the original. The real challenge for the brewers producing it is to interpret Thomas Hardy's Ale, achieving the objective they have set themselves and retaining the spirit, as well as the idea, of what Thomas Hardy's Ale represents".
Hans-Peter Drexler. German, brewmaster for over twenty-five years at the Schneider Weisse Brewery, and world authority on weizen.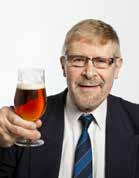 "The first time I came across Thomas Hardy's Ale was at the Great British Beer Festival in London towards the end of the seventies. One stand was selling bottled beers and a man came along complaining that there weren't enough strong beers available at the festival. He was offered a Thomas Hardy's Ale and told that the alcohol content was 12% vol. "Fantastic," he replied, "can you open it for me?". He didn't look too impressed when they told him the beer should be kept another three years before being drunk.
But when I had the opportunity to taste it, yes. I was immediately struck by its profound complexity. It was a kind of hoppy wine. There were fresh notes of leather and tobacco, and hints of spiced hops and candied fruit; the richness of malt dominated the palate, followed by a long finish full of liquorice, leather, sherry and the bitterness of hops.
I think the return of Thomas Hardy's Ale should be in a retro bottle with a label that highlights its age, its history and its tradition…"
Roger Protz. British, doyen of beer writers, he has written more than twenty books on the subject. These include The World Guide to Beer, The Ultimate Encyclopedia and 300 More Beers to Try Before You Die. His articles are published in Beer, What's Brewing, Beer&Brewer, the Independent and the Guardian.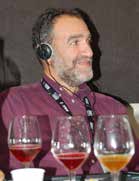 "I remember drinking my first Thomas Hardy's Ales several decades ago. They were excellent beers.
Sadly I don't remember much more, except that they were truly exceptional when they were still produced by the original brewery".
Charlie Papazian. American, one of the "fathers" of the American brewing renaissance. Founder and current president of the Brewers Association, he was also involved in creating the Great American Beer Festival. Among his publications: The Complete Joy of Home Brewing.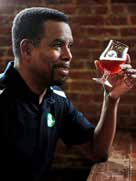 "The first time I tried it was in the late eighties. I had done some research into the barley wine style and I considered Thomas Hardy's Ale to be the most authentic manifestation of this style, created by England's great noble breweries. Over the years I have sampled several wonderful bottles and when Brooklyn Brewery was a distributor, we supplied Thomas Hardy's Ale in New York. Once, a few years ago, I had the opportunity to take part in a vertical tasting of every Thomas Hardy's Ale, from 1968 onwards. It was incredible…
I still have some bottles from the eighties and the early nineties. My favourite Thomas Hardy's Ale is still the one I drank with Michael Jackson at his house in London. I didn't know him very well then, but by the time our glasses were empty, we had become friends.
For me, Thomas Hardy's Ale is, first and foremost, a "historic ale". So, from this point of view, the first aim must be to recreate it as it once was. It could then move beyond this primary objective, variations could be introduced, as all the great brewing houses used to do from 1800 onwards. For example, I think a natural evolution might be a special maturation in sherry casks. But first of all, I believe that the new version needs to prove itself and be as it was before. And that won't be easy. We're talking about a beer that's easy to drink when it's young: the original version was always at least couple of years older than when you wanted to drink it… Actually, yes, I think the waiting is the most difficult part…"
Garrett Oliver. American, brewmaster at the Brooklyn Brewery in New York. Author of The Brewmaster's Table and coordinator of The Oxford Companion to Beer. Writes for several magazines and newspapers, and frequently hosts TV shows.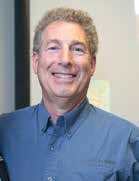 "I remember drinking Thomas Hardy's Ale for the first time in about 1970, and it was a real revelation. I had never tasted a beer with so much flavour, body and intensity! It really opened my eyes and my palate to the diversity of styles a brewer can achieve when he pushes the limits… Thomas Hardy's Ale was the stylistic reference point for Anchor Old Foghorn and our Sierra Nevada Bigfoot, which came onto the market in subsequent years…
I believe that the "new" Thomas Hardy's Ale, at least for the first year or two, should be a faithful reproduction of the original recipe, including the label. Only once the history is re-established will it be interesting to try a special edition, maybe with different hops or malts and naturally, a label that distinguishes it from the classic version".
Steve Grossman. American, with his brother Ken in 1980 he founded Sierra Nevada, one of the most successful craft beer companies in the USA. Steve is Brewery Ambassador for Sierra Nevada.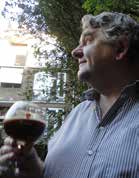 "I confess I don't have all that much confidence in Thomas Hardy's Ale. At least as a beer drinker. I remember buying some bottles in the early eighties and being surprised by the fact that it was recommended to be drunk after at least 10 years of ageing. At that time the idea of ageing a beer in the bottle was unusual, to say the least.
Unfortunately, this wasn't the normal way of drinking it. Most Thomas Hardy's Ale was drunk in pubs belonging to Eldridge Pope, without the ageing it needed. Then later, when the brewery separated from the pubs linked to it, the main market for Thomas Hardy's Ale disappeared, and this, in my opinion, was what sunk Thomas Hardy's Ale the first time round.
However, one of the most interesting things about the Thomas Hardy's Ale produced by Eldridge Pope was that it was made partially from some of their bitters. The recipe for the very first batch, which was less strong than subsequent batches, used both lager malt and wheat flakes. The beer itself was really a clear evolution of their less alcoholic Goldie Barley Wine".
Ron Pattinson. British, beer historian. Writer of the blog Shut up about Barclay Perkins.

"It was of the most beautiful colour that the eye of an artist in beer could desire; full in body, yet brisk as a volcano; piquant, yet without a twang; luminous as an autumn sunset; free from streakiness of taste, but, finally, rather heady."
Thomas Hardy, The Trumpet Major